Foster Murphy Charitable Futures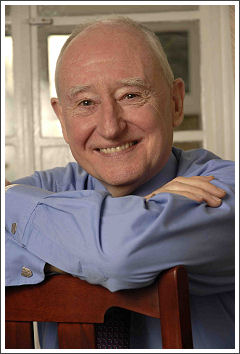 SPECIALISMS
Charitable Futures supports charities in finding their vision and planning ahead for the long-term, offering effective and measured approaches to managing challenges and problems and meeting opportunities for future development.
Charitable Futures works in an open-minded and consultative way, ensuring Board and staff participation wherever reports are produced as well as close relations with clients whether short or long-term. Services include:
enabling Boards and Chief Executives to anticipate and create their organisation's future;
strategic thinking and planning, vision and scenario development, trend analysis;
mentoring and leadership development, capacity building;
interim management during period of change;
organisational change consultancy;
briefings, workshops, keynotes, lectures;
developing work in the social care, housing and older people's fields;
auditing and advising on the volunteering component of organisations.
GEOGRAPHICAL AREA COVERED
Charitable Futures is prepared to work throughout the UK in places accessible by train (and plane!)
WORK EXPERIENCE
Foster Murphy was Chief Executive of the Abbeyfield Society (UK wide housing and care organisation for 8500 people) and the Volunteer Centre UK (the national resource centre on all volunteering issues ), where he exercised the full range of leadership and management skills.
Since its establishment in 2002 Charitable Futures has worked with some 60 local, national and international organisations delivering strategic and staffing reviews, project development, board and senior staff away-days and mentoring - all with an emphasis on securing future success. Rates are reasonable and are negotiable for small organisations or large projects, in all cases providing good value for clients. Where necessary Charitable Futures involves partners in its work to enlarge the range of competencies.